This morning (3/7/21), I had the displeasure of reading a blog post about the latest pop culture media puppet recording star Lizzo. It was on Panache Report where she playfully uses the term "obese" to describe her current financial status and seemingly never-ending popularity. Okay, take a deep breath.
Since she chose to say this during a time when people are struggling financially, I want to take time out to express my condolences for the struggle wig on top of her head. Her part was so far from her scalp that I would have cut off part of the following words of wisdom -
Lizzo says her bank account is "so fat." She said: "I wake up into my obese bed. I have to get like a king bed because I'm so obese. I put on my obese Louis Vuitton house slippers, and I walk into my massive, obese bathroom and I just stare into my wall-to-wall, obese mirror and lather myself in the most obese, expensive oils and creams, and - oh, god - I walk into my obese, gorgeous, mid-century modern kitchen, and by the time I've made it into my kitchen, I've already made another obese million dollars. "My bank account is so fat. My bank account is so obese, and, like, I tried to put it on a diet but she's just so stubborn, like, she won't listen."
Once again, most of the U.S. is in struggle mode and a nice portion of those impoverished were struggling before the pandemic...even as far back as the economic downturn in 2007. However, Miss Lizzo's opinion is hardly new, as the term "fat" has always been associated with some next-level prosperity only a handful of people will see in their lifetime. Yes, you have...

Buddha (there are slimmer versions of the famous statue)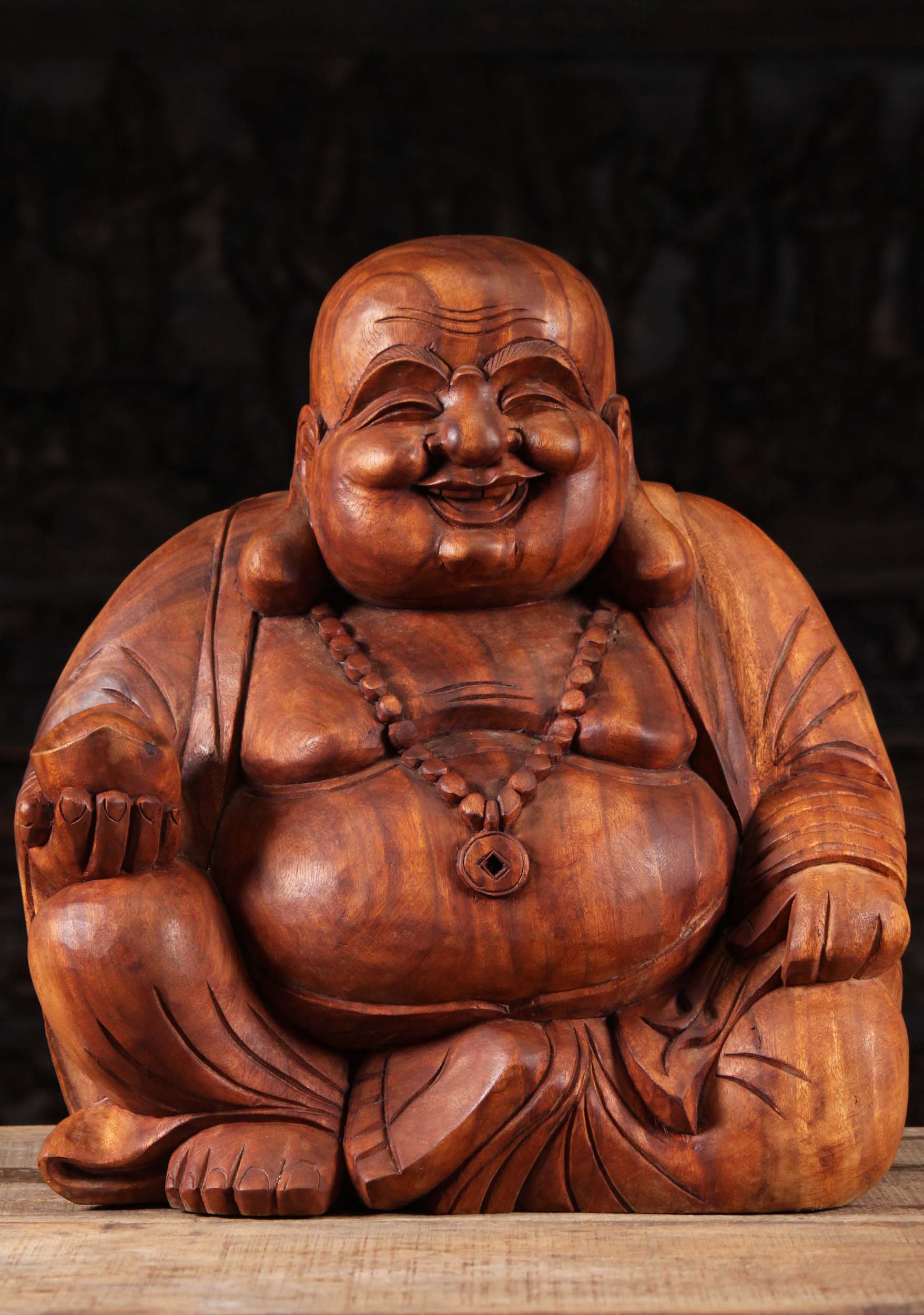 Fat Cats (yes, they're cute but the kidney problems alone will make your vet rich)
Santa Claus (he comes with gifts once a year but what about the much-needed gift of good health insurance for those of us who work hard and not too naughty?)
Then there's the urban culture acronym for "pretty hot and tempting", PHAT. Now, I'm actually glad that Lizzo and others are being seen in major TV ad campaigns as the regular person who uses mobile phone service, washes their hair with premium hair products, or does anything besides stuff their face. While the latter may still be exploited from time to time, the current foodie culture (which will eventually increase medical care expenses) makes this a little easier to digest.
However, I'm tired of overweight/obese women trying to pass themselves off as sex objects. For one, it's a real esteem killer, as some males intentionally turn to females of a certain size for sexual pleasure. Depending on the level of satisfaction achieved, they may get "upgraded" to a friend with benefits. Some studs also single out larger women as mates or part of their stable of women. Women of any size shouldn't want to be seen as nothing more than a blow-up doll with extra cushioning.
I'm more of an In-and-Out kinda gal but this video makes its points.
The other reason is that the whole thing is a mockery - a novelty if you will. I'm not speaking of those in long-lasting substantial relationships but those IG models, strippers, and others who use social media to show out. The attention can give any girl or woman without the right moral support a false sense of acceptance.
If you don't believe me, look at any daytime talk show where the guest panel has the larger woman as the victim. She's been lied to, cheated on, manipulated but yet she stays because she's in love. And before the second to last commercial, it comes out that her intended was just passing the time until he could get someone "hotter" or "gets back on their feet financially". In the meantime, the big girl/woman is there to be a surrogate mother ready, willing, and able to build themselves a man that will remain faithful and true.
Back in the early 2000s, I was happy to be part of the underground voices that promoted body positivity and esteem, regardless of background, education, or income. Although I'd be lying if I were to say I lived confidently 100% of the time back then, it took a bout with cancer for me to see some things for what they REALLY were. For starters, I knew there was more to me than being able to cook or organize a household on a shoestring budget.
Even better, I learned that having someone else's dirty draws around could be toxic. When simple arguments would end with 'why don't you just leave', that was when I realized my extra pounds were synonymous with their internal misery. Didn't matter that I had a pretty face or that my waistline was naturally snatched, all my ex (and some others) saw was that I was about two sizes away from shopping the misses section.
Age doesn't necessarily bring wisdom, as you begin to hear the same story told over and over again but with different actors. I wish Lizzo and others who've broken body barriers in the media the best. However, recording artists are still subject to
music industry schemes
that leave them broke. Three-sixty deals, poor management, failure to thoroughly read contracts are as common today as they were with blues artists like Bessie Smith and jazz musicians who worked nonstop out of necessity.
If you don't believe me, ask the late Florence Ballard (of the original Supremes), who died blacklisted, overweight, and a welfare recipient at the age of 32. And yes, she had money to burn and a nice house during her heyday. Hopefully, artists like Lizzo are savvier about signing contracts and not just looking at revenue alone.
So, like my message in the past, being larger isn't a crime if you take care of yourself physically and mentally. Eating right with moderate exercise can stave off some chronic ailments even if you don't lose a noticeable amount of weight. Keep toxic folks out of your space and most importantly, be the best version of yourself possible. Even if you fall off the wagon today, keep it moving and don't look back the next day!